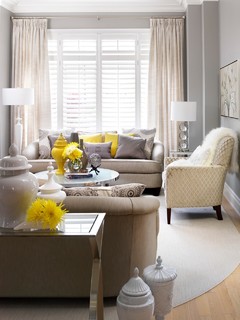 According to a 2012 joint study by  the National Association of Realtors and Google, 90% of home buyers use the internet during their home search. As such, it is imperative that impressive photographs of your property be there to entice those buyers to come tour your property in person. In fact, data from the National Association of Realtors shows that 98% of home buyers reported that photos are among the most useful features in an online home search.
Every home is unique, and every home has a story. And in order for that special story to be translated to potential buyers online, amazing photographs of that condo are essential when you're looking to sell your property.
From my perspective, professional photographs are core to marketing a property. Great photographs can lure prospective buyers to an open house, help buyers to compare your condo to others on the market and encourage prospective buyers to take action. I've been engaging professional photographers for my clients since I've been in the business; it's just makes sense to be sure that photos are the best they can be.
When prospective buyers are searching for homes, they search by price range, location and the numbers of bedrooms and bathrooms. But then once they have the list, the visual piece becomes a larger and more important part of the decision. Photos are the first impression and can generate excitement. A professional photographer will adjust natural lighting to reduce the need to rely on the camera's flash, while making your home appear fresh and bright. A photographer can also play with different angles to ensure that the most prominent features in your condo are captured to perfection. A pro can make your space appear larger, too.
If you're listing your Boston condo with me, you can be assured your condo with be showcased in the best light using a skilled professional photographer.  Contact me today to get started!